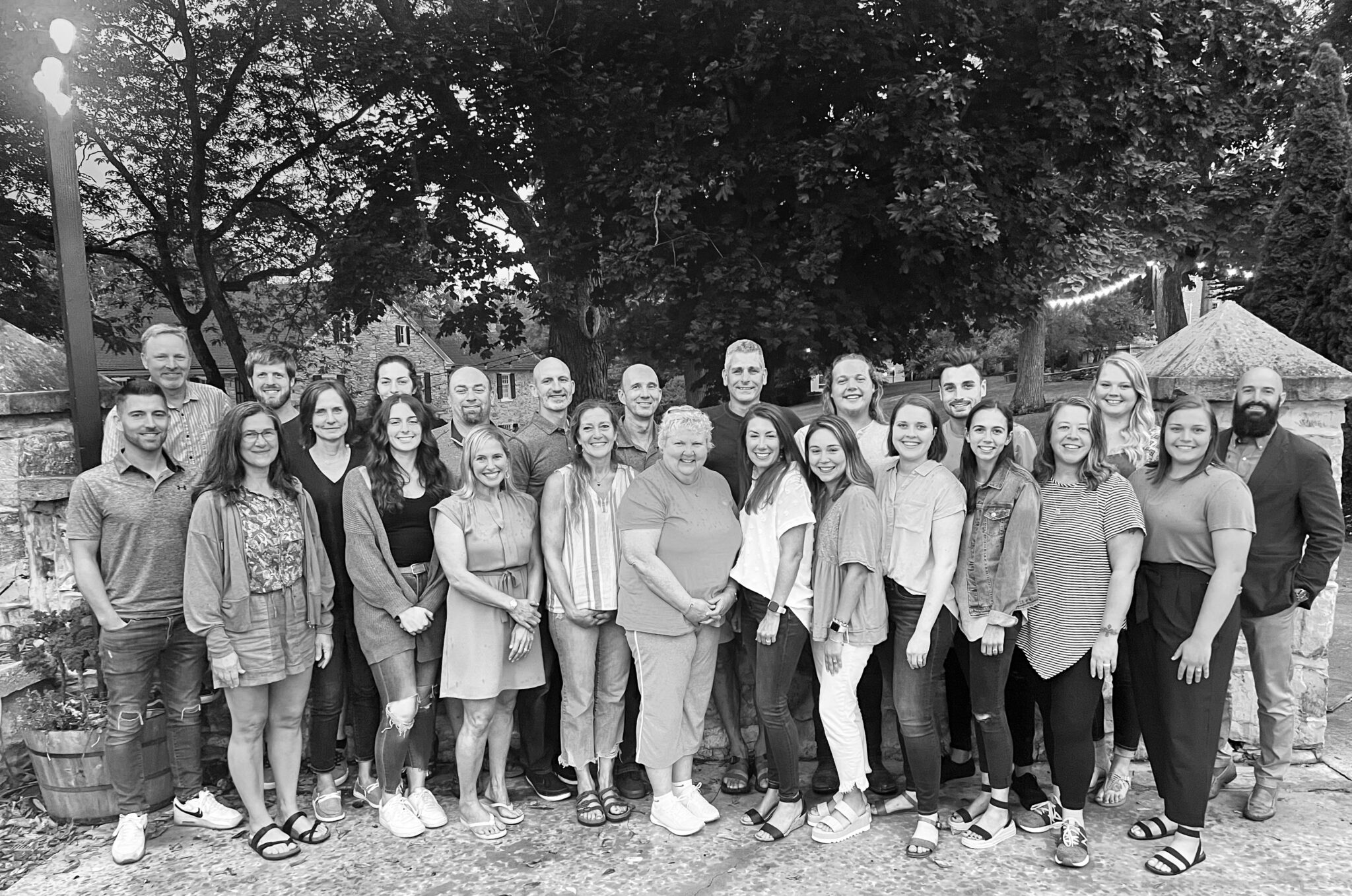 From humble beginnings just shy of two decades ago, we have evolved into a thriving, passionate team. Actually, we're more than just a team – We are a family. And as in any family, each member is uniquely gifted. At Cabinet Joint, we strive to leverage these gifts by encouraging one another in ways that best express our talents, spirit, and passion.
We are proud to tell you that our company has been built differently…We promote a 'participation age' mentality where we do not have traditional management structures. We don't even have confining policies like 'vacation days' or 'personal days'. Cabinet Joint team members work from home and can take whatever time they feel they want and need, so long as they work it out with their teammates. And we don't just work together, we play together and we serve together. Together, we have attended inner-city block parties to serve underprivileged communities. Together, we have held "helping hands" work days for hurting teammates whose spouses were battling cancer. Together, we have supported team members who felt called to serve the poor or orphaned in Haiti, the Dominican Republic, Africa, and other disadvantaged countries. Together, we have supported team members who traveled to hurricane-stricken communities to provide disaster assistance and relief.
As you look at the brief bios below, we hope you will recognize that our company is more than a collection of 'employees'. In fact, we think the word 'employee' is a bit of a "bad word." We are more than individuals in search of a paycheck and benefits. We are family, all pulling on the same end of the rope, in search of our higher calling, cheering one another on to make a lasting and positive impact on our families, our communities and our world.