How to Sign for and Receive Delivery
When receiving your shipment:
Have your cell phone handy to receive calls from the carrier and to take photos.
If possible, have help to unload the shipment. Some large skids may need to be taken off of the truck by hand. In this case, be sure to take photos of the skid before the skid is opened and its contents are taken off the truck.
Ask the driver for the Bill of Lading (BOL) so you can verify that the number of skids and loose packages listed on the BOL matches what is being delivered.
Count all of the skids and loose packages. Occasionally items will slide out of a skid. To determine whether an item is a loose package or a box that should have been inside a skid, check the package for a label. Each skid and loose package will have a label. If the last three digits are -000 then it is a loose package. If the package does not have a label it is not a loose package but was originally inside of a skid. (See examples below.)
If a wood hood was ordered, open the crate and inspect the hood for damage. This is the only item that needs to be opened and inspected on delivery day.
If pallet(s) or loose package(s) are missing, mark the Bill of Lading "Missing" and specify the quantity of missing pallets or packages. (See examples below.) If you sign the BOL as complete and a loose package or pallet was in fact missing, replacements may be chargeable in the event the items are not found.
Inspect all sides of each skid and loose package for external damage. If any package or skid is dented, creased, crushed, not packaged or not wrapped like the rest of the items, mark the Bill of Lading "Damaged." (See examples below.) If obvious damage is not marked on the bill of lading, replacements may be chargeable.
Take a photo of each skid and loose package, along with a close up photo of each package label. If damage is present, take a photo of the damaged area.
Finally, sign the Bill of Lading and take photo of it for your records.
Examples of Packaging labels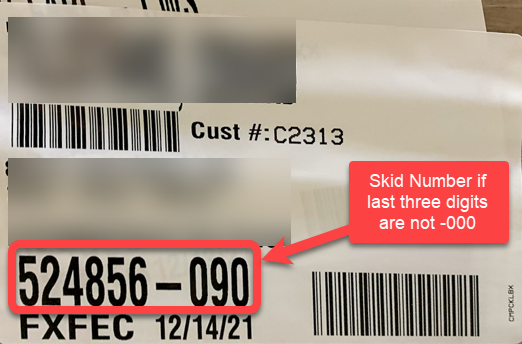 eXAMPLES OF SIGNED BILL OF LADINGS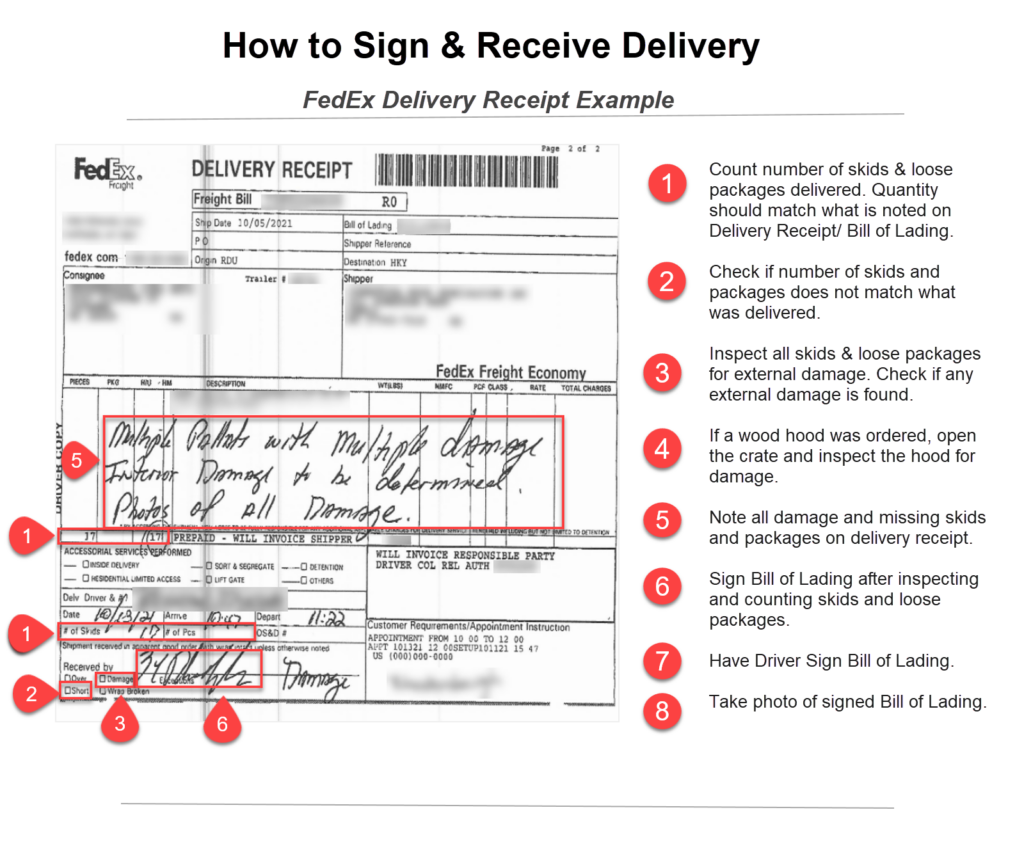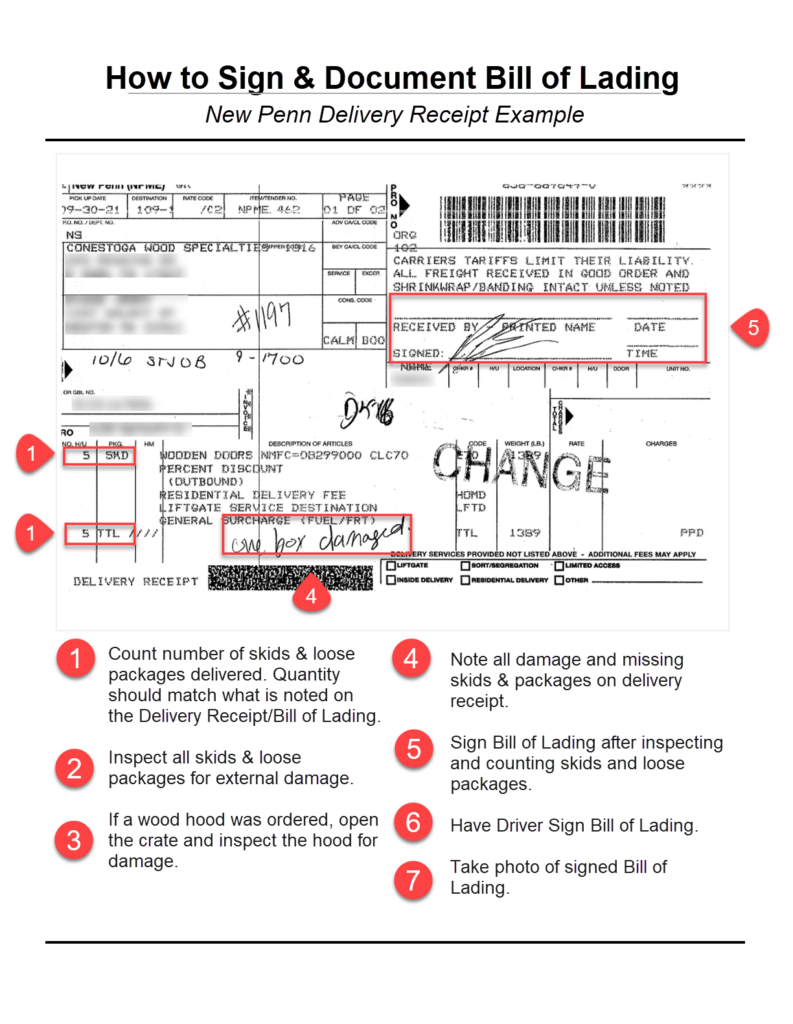 Should you have any questions, please contact your Cabinet Coach. They will be happy to help you!