If you are looking to reface your existing cabinets or just purchase cabinet doors and drawer fronts for your project, you came to the right place! Conestoga offers many of their door/drawer front styles in custom sizes to within 1/16″. All we need is the door style, wood species, options (such as finishing, profiles, etc) and a list of sizes.
Door Options
Mullion & Frame Only Doors
Glass door options allow you to transform literally any door in your project into a showpiece. Learn more.
Hinge Boring
When ordered with our cabinets, we automatically bore your doors and include the hinges. For your own project, such as a reface or door replacement, we would need to know your hinge preference. Learn more.
Panel Grooves & Corner Pegs
By applying simple design touches such as a square corner peg or a delicate panel groove treatment, you can take your kitchen to a different level of design sophistication. These treatments can be applied to any door in the kitchen…or all of them!
MEasurement Instructions
This guide is for measuring for your new doors and drawer fronts if you are keeping the same sized doors.
Need instructions for a different door size? Visit our complete Door Measuring page.
1: Prepare to Measure
Take a photo of each section of cabinets, including all sides of any islands or peninsulas.
Next, number each of the doors and drawer fronts in the photos.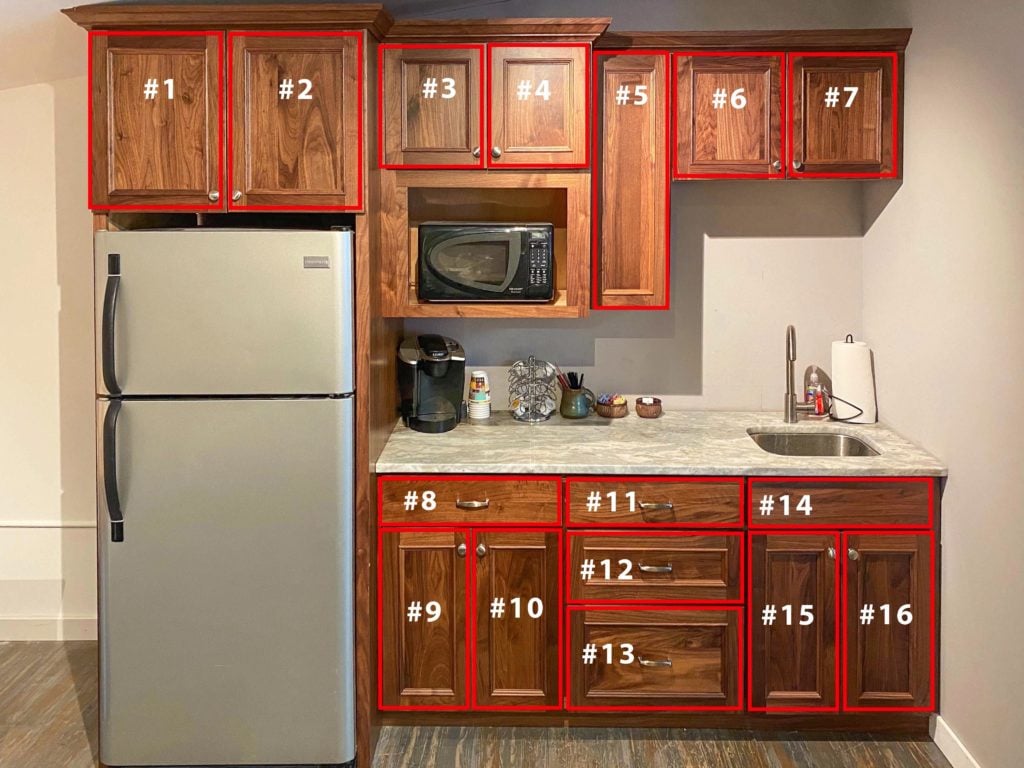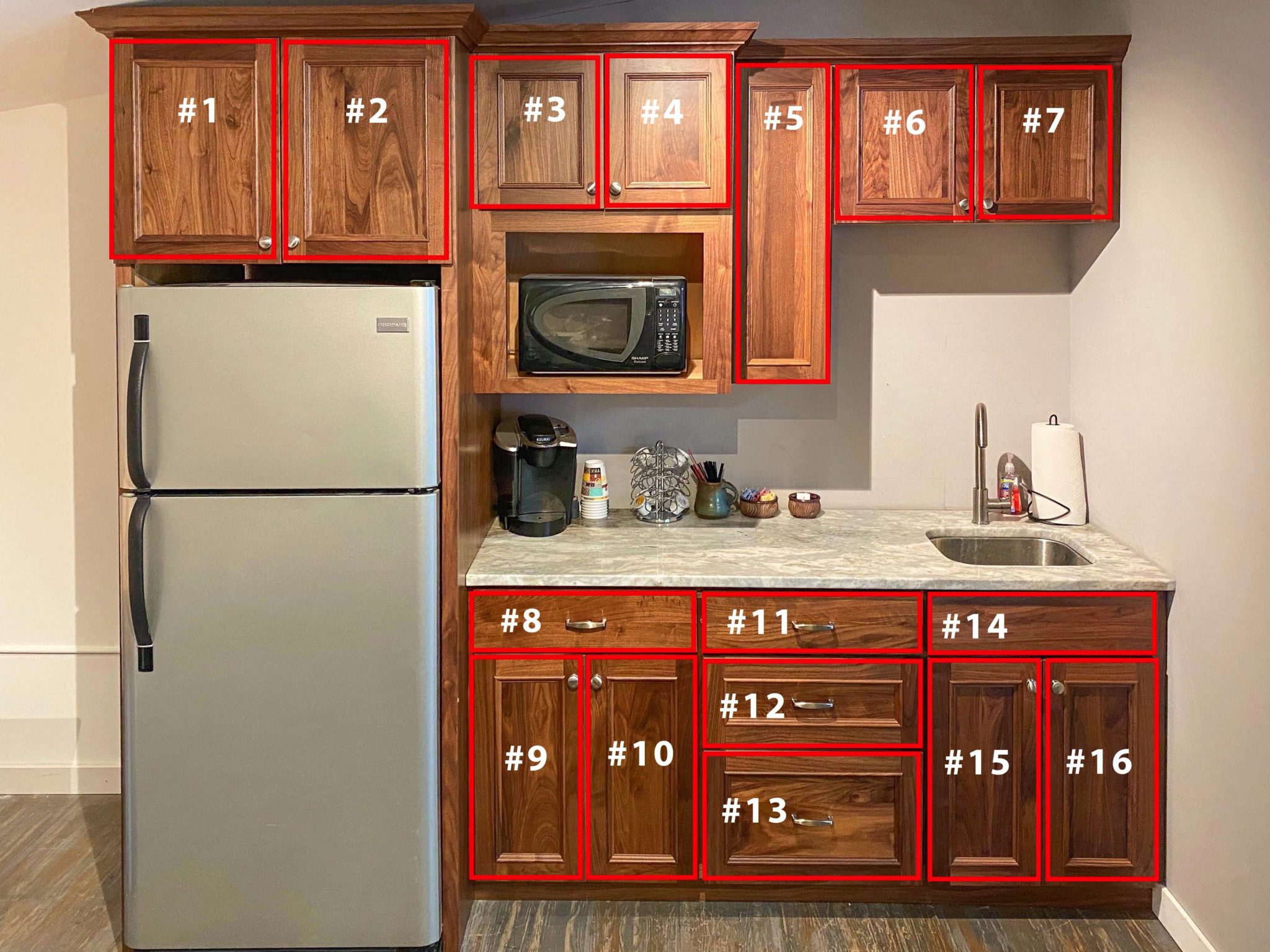 2: Create a List & Begin to Measure
Create a numbered list for all of the doors and drawer fronts in your photos. This helps us communicate with you about the items, and will help you install them correctly when they are delivered.
Begin measuring your existing doors and drawer fronts, noting width followed by height. For each door specify whether you want the hinging on the left or right (in some cases it could even be top).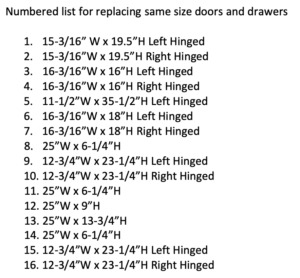 MATERIALS & FINISHES
Hard Maple
Cherry
Walnut
TAKE THE NEXT STEP TO GET YOUR NEW DOORS!
Get My Quote
Already know the cabinets you'll need? Get a detailed estimate for your home office project.
Get My Samples
Need help making final wood or finish decisions? You can order sample finish blocks or sample doors.
Help Me Measure
Instructions and tips to make sure you measure correctly.