New! Product Options & Changes!
Conestoga's recent summer product launch has corrected some 'problem' areas of the offering and also resulted in some really helpful new options and products. Here is a list of just a few of them!
NEW TOP STRIPS FOR SINK BASE AND VANITY SINK CABINETS!
Conestoga used to use front and back top strips on all base cabinets, but these were in the way of sink bowls setting in to the cabinets. As a running change, Conestoga recently re-worked their sink base and vanity sink cabinets to use left and right strips with C shaped cutouts to allow most sinks to clear them. The assembly method changes slightly as these strips now slide in the dovetailed slots and tie in to the front frame and cabinet back just like any top or bottom panel does.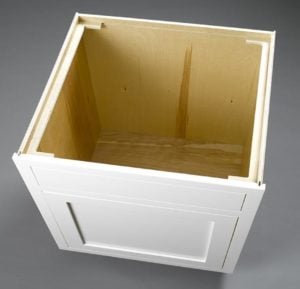 UNFINISHED FLUSH END OPTION!
In the past, the flush end option always resulted in a FINISHED 11/16″ thick cabinet side panel. Many folks wanted a thicker side, but did not want to have to pay for finished ends on a cabinet end that was going against a wall or another cabinet. Now, by specifying UNFINISHED flush end, you can get the ends of any wall, base, tall, vanity or office/entertainment cabinet with 11/16″ ends and no stain/paint (just a wood veneered end). The up-charge is minimal (about $8-10 per end versus a standard unexposed end)
DUST TOP OPTION!
Any base cabinet can now be ordered with the full top option instead of spreader strips. This is especially useful on cabinets where there is no door (IE: Bookcase application) and you dont want to see the ugly top strips in the open cabinet. Simply specify 'dust top' in your order for that base cabinet and we will apply the option for you.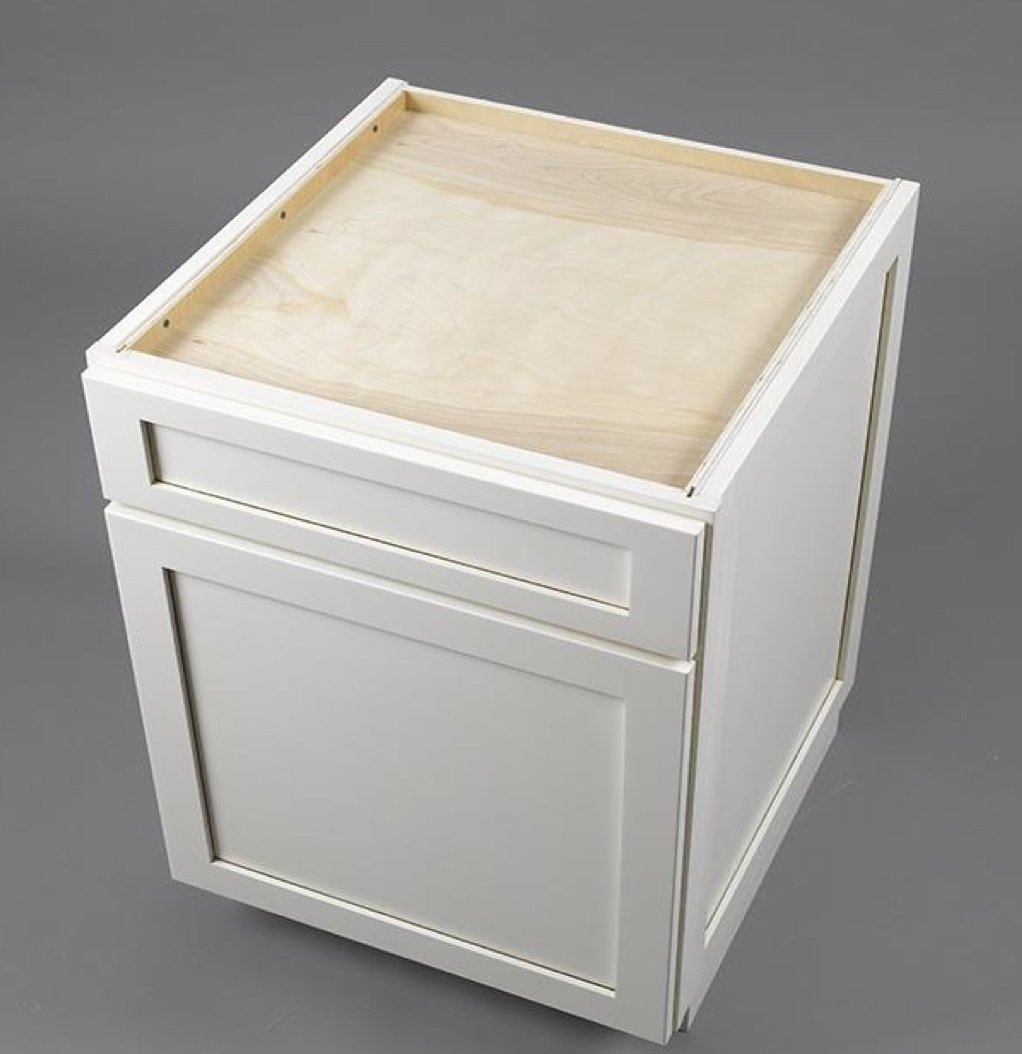 NEW INSET HINGES WITH INTEGRATED SOFT CLOSE!
Another running change was made where the inset hinge now includes the soft close device automatically versus a standalone piston that had to be ordered separately before. This results in a better performing and cleaner looking hinge. Below are pic of the old hinge on the left and the new one on the right.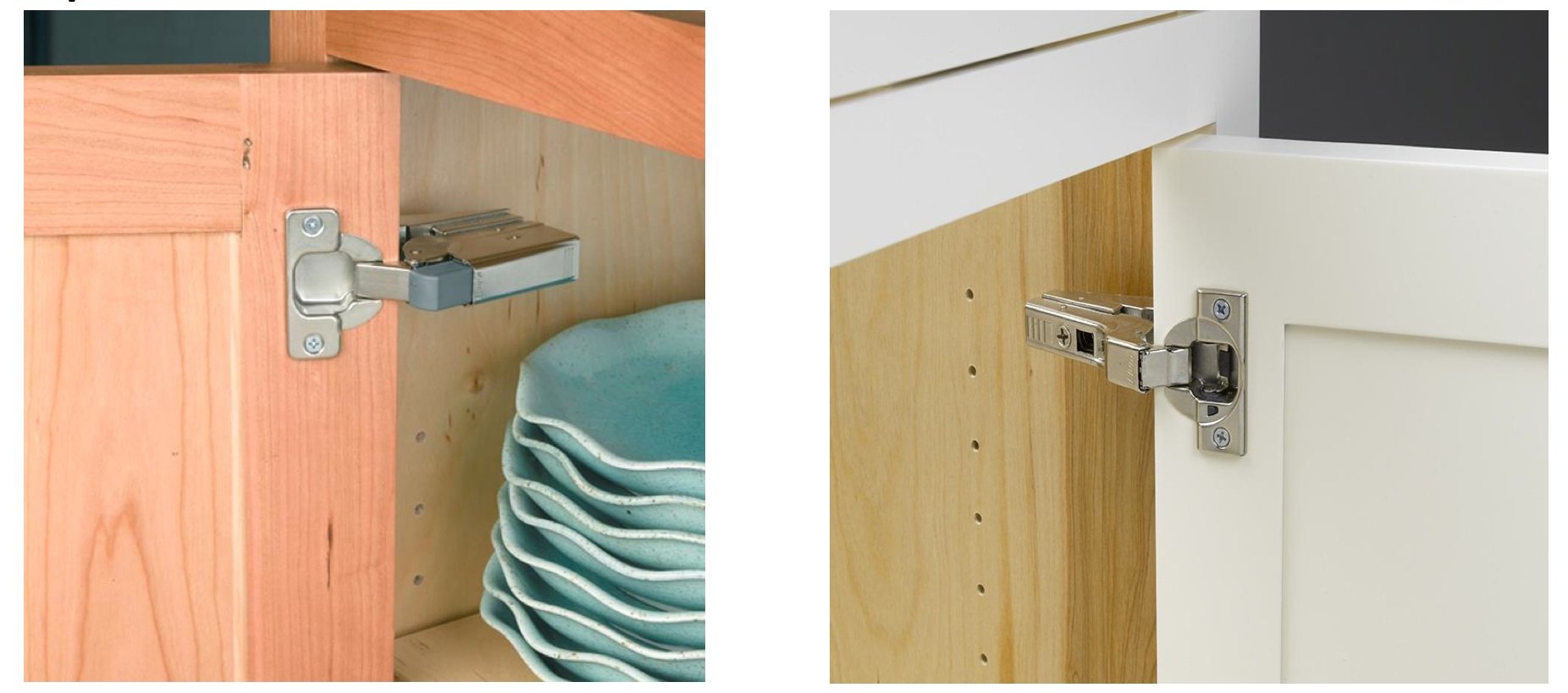 PREP FOR FALSE SIDE OPTION:
For OVERLAY CABINETS, Conestoga will now prepare the cabinet for application of an integrated end panel. This is done by moving the cabinet side inward 3/4″. Basically, the cabinet dimension is unchanged and the face frame is still 1.5″, but the frame now overhangs the cabinet side by 3/4″, allowing the end panel to tuck up behind it. Note that this option does NOT include the side panel itself, it merely prepares the cabinet to accept the panels you order separately. The end panels would be ordered with square (machine) edges. See the images below for what a completed side looks like as well as an exploded view of the cabinet and panel assembly.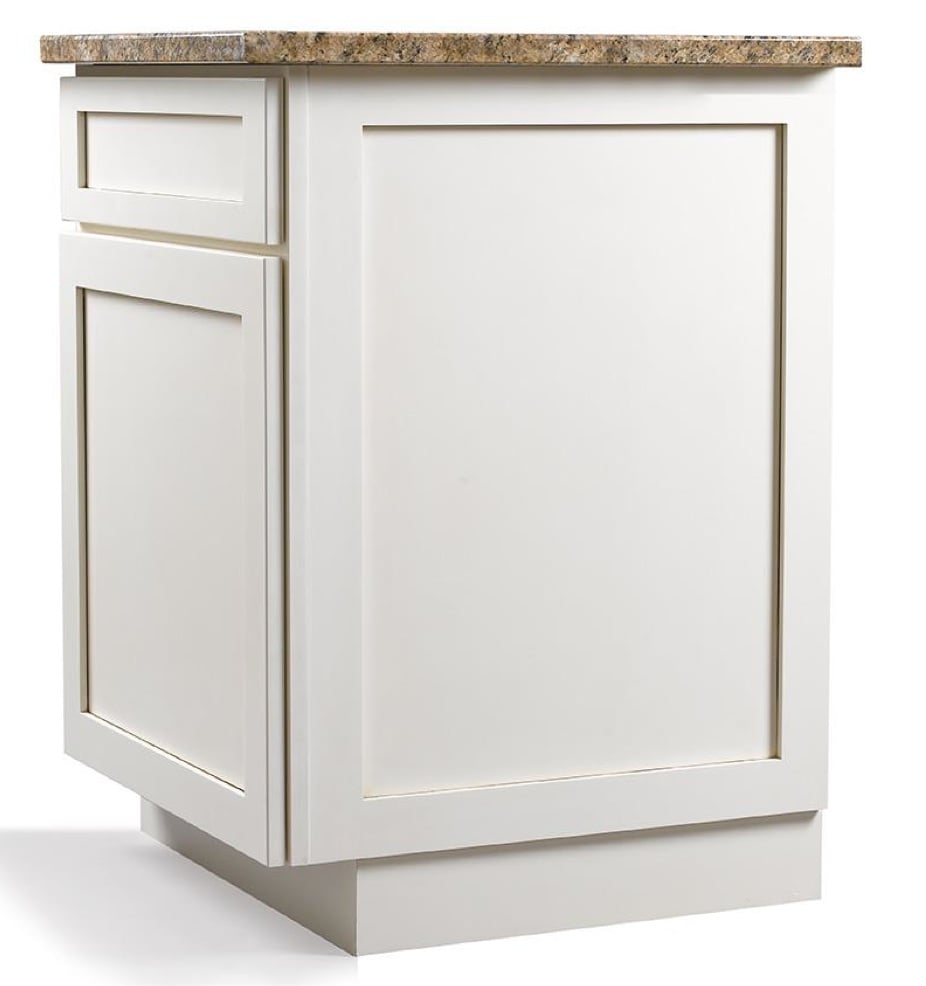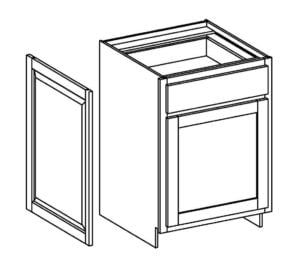 TALL CABINETS THAT ALIGN WITH UPPER (WALL) CABINETS
Conestoga has added a collection of tall cabinets that have upper compartments that align with standard 30, 36 or 42″ high upper cabinets. These new tall cabinets carry a cabinet code prefix of UCW (Utility Cabinet Wall height) and are available in custom sizes as well (use CS prefix IE: CSUCW when ordering). Bottom compartment fixed at 48.5 regardless of height. See the pic below for an example of what such a tall cabinet looks like installed with wall cabinets around it. Note the bottom of the upper compartment aligns with the adjacent wall cabinets perfectly.