6 Tips to a Budget-Friendly Kitchen Refresh for Spring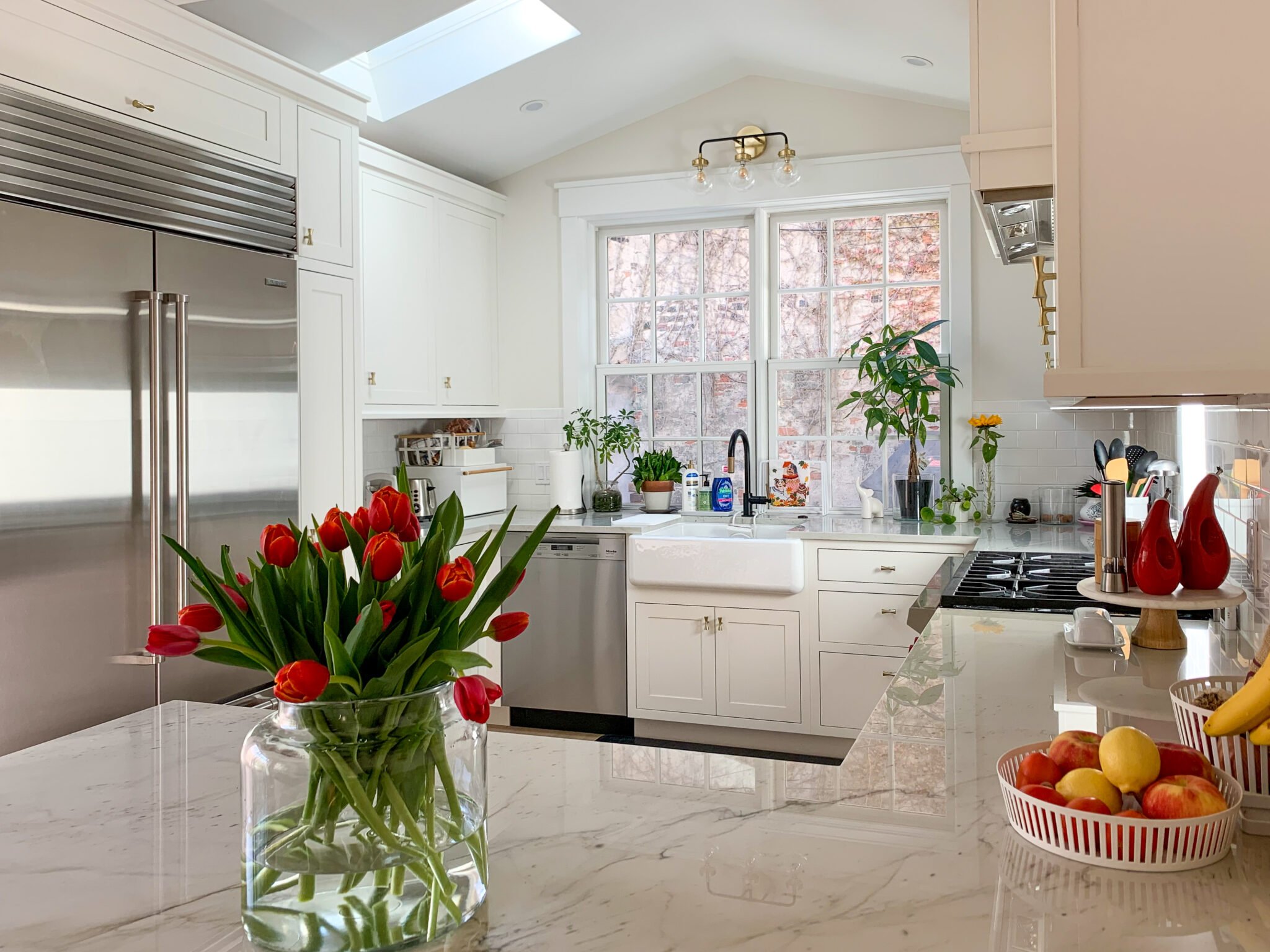 Springtime's arrival comes with sweet breezes, blossoming trees and pushy sprouts, and of course, the revered spring cleaning. It's only natural that the season's sense of renewal would extend to the insides of our homes, as well as all around it. Pretty soon, if not already, all your friends who have hunkered down for the cold winter months will return from the woodwork, and your home will be filled with friends and family members coming over for barbecues and potlucks and bonfires. In the spirit of fresh air and new life, here are six ways you can refresh your home for springtime without exhausting your summer vacation budget.
1. Use What You Have
Declutter, reorganize, and there's a new kitchen! Maximizing your existing storage with organizers and dividers is one of the easiest things you can do to revamp your space on a dime. With all the different kinds of storage enhancers available, the starting state of your kitchen doesn't matter– clutter can still be reduced which frees up the visible space to be dressed up to any occasion that strikes your fancy.
2. Shed Some Light on the Situation
Tweaking your lighting situation is a low-expense but noticeable way to breathe fresh air into your home. Once you already have a setup that you like, you're just a few steps away from replacing your existing, perhaps stale, fixture with one that brings more color and life to your space. With deals spread out online, in superstores, even in flea markets– if you've a keen eye for that– the next focal point of your kitchen doesn't have to be an expensive one. Implementing task lighting under your wall cabinets is a slightly larger expense for a small project, but one that will ultimately increase the value of your home and your joy while using it.
3. Soft Launch Different Hardware
Just because oversized hardware has become the rage in 2023 doesn't mean you have to maximize the size of your drawer and door knobs. You're welcome to minimize them, colorize them, kaleidoscope them, antique them, unique them. Get a different kind for each door. Invite your family and friends to paint on designs. Spray paint the ones you already have. Find a set that matches your new pendant lighting. There are few solutions that make such a big difference in the tone of your kitchen that can also be reversed any time you please. One of the hardest parts of this project is trying to make it expensive. Cabinet knobs may come in a wide variety of shapes, sizes, and colors, but something many of the varieties share is a fair price.
4. Reface Your Cabinet Doors
For the DIYer who doesn't shy away from changing things up when the task becomes more involved, refacing your kitchen cabinets makes a profound but still subtle difference. With many different styles to choose from and even more ways to customize the design, new doors contribute a refreshed atmosphere without disrupting the design of the whole kitchen.
5. Transform Your Backsplash
Cost-effective and straightforward to complete, changing out your kitchen backsplash still makes a monumental difference in the mood of your home. One day you're rocking clean white subway tile, the next you've got a colorful homage to your local artisans. There is no shortage of ways to get creative, either. From rainbow-reflective CD fragments to designs from bits of sea glass, there are abundant ways to infuse your kitchen with new personality. For those who are drawn to something that can be changed on a whim, or for renters, stick-on backsplashes can add a new dimension to your kitchen without the permanence of really grouting tile.
6. Open the Shelves for Business
Speaking of decorating according to your most current whim, incorporating open shelving in your kitchen is an undemanding yet rewarding mission. It's incredible how something as simple as a wooden slab can serve as the accent in a plain spot, but once you go in with your decor du jour your kitchen will be singing an all new tune. Whether you want it to sing classics, beneath antique bottles of cooking oil and pots of fresh herbs, or something poppy with color-coordinated candles and vases, this simple solution reserves you the right to change your mind.
In Conclusion
It's natural to feel transformed this time of year by the emergence of new life all around. Freshening up your home for the coming warm weather doesn't have to be expensive or time-consuming– it can be as natural as propping your windows open or framing your youngest family member's new masterpiece, and as easy as following any of the cost-effective solutions listed above to take your space to another level. If you do give any of these tips a try, feel free to send pics our way of your fun new projects by tagging us on Instagram at @cabinetjoint! Enjoy the change of weather and happy DIYing!