Price Increases…A Sign of the Times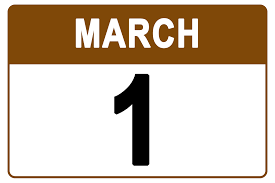 At the bottom of this post is a letter we recently received from Conestoga informing us of another price increase. We won't duplicate the information here, but you'll see it paints the picture of some serious supply and demand issues in our (and really, every) product market. If you've attempted any home improvements in the last year you probably already know that there is a huge demand for building, remodeling, and home decor products. The suppliers and manufacturers of these products are having an increasingly difficult time procuring both materials and labor. Again, you can read below for the details, but here are the most critical points we need you to know if you are planning an upcoming order with us:
Please aim to have your ordered buttoned up, all revisions made, and moving into the final payment phase by March 1

at the latest

.
Our Cabinet Coaches and Designers are already working overtime on demand that hasn't let up in almost a year. Safe to say, the earlier you get in their queue the better!
Please be organized with your questions and changes. Numbered lists work best for email communications.
Please be diligent in responding to questions from your Cabinet Coach and/or Designer.
Please be patient. We promise we're doing our best!
Please note: Quotes placed right up until the March 8 price increase will be priced with current pricing since Conestoga won't be updating their pricing software until March 8th. So, if you receive a quote from us between March 1st and 8th, you will be quoted current pricing…but you ought to assume you will not receive the current price when you actually place your order, especially if the job requires design work or customization. The reason is this: We simply cannot promise that we can work through the revisions/details with you and get the order placed before the increase takes place. We do apologize for this!
If you have any questions about how this price increase will affect you, please reach out to your Cabinet Coach at your convenience. Thanks for your patience and understanding during these trying times!
————————————————————–
January, 2021
Dear Conestoga Customer,
As we all well know, 2020 was an extremely challenging year for most everyone and the battles continue. This included mandatory plant shutdowns in 4 of our 5 domestic facilities as well as all of our strategic partner facilities in Italy, positive COVID-19 cases and subsequent quarantines, "early" retirements of key employees and managers, challenges in sourcing key materials and a myriad of other issues. But despite the challenges, the positive news is that the pandemic has created a surge in home building and remodeling and kitchens are a major part of that trend. As chart shows below, housing starts are forecast to grow almost 20% in 2021. (Source ITR).
As we begin 2021, many of the same issues remain but without a doubt, the number one concern is the ability to attract labor. Just as important is our ability to retain our key employees, many who have been with Conestoga for well over 20 years. But the challenge is real, because people are just not overly interested in going to work in a large manufacturing environment. Stimulus money, supplemental unemployment benefits, genuine fears of working in close quarter environments, etc. are all contributing to the situation. And let's face it, it wasn't easy to attract manufacturing employees BEFORE the pandemic.
At present, Conestoga needs to hire approximately 100 new employees company-wide to satisfy current volume demands and provide the level of support and execution you have come to expect from us. Spring volumes will require even more new hires and of course, we continually have to replace long-term employees and their expertise for reasons previously stated. Given the fact that every industry in every state is facing similar challenges, wage rates are climbing as many businesses compete for available personnel. We had believed that given the major jump in unemployment rates, we would be able to attract new employees, but that never happened. And now unemployment rates have dropped from 15% to just above 6%, further complicating matters, but definitely much better for overall US economy.
In addition to labor challenges, we are now facing unprecedented increases for nearly all raw materials and commodities. Lumber prices are jumping significantly due to labor shortages, resulting in extremely low inventory levels at the lumber mills, while the demand for hardwoods and MDF is escalating sharply. We are fortunate that we have a solid relationship with our MDF supplier as the industry is facing severe shortages due to more products being converted from solid hardwoods to either Hybrid or 5-piece MDF. Lastly, overall material requirements have also increased due to the major win in he AKCA Chinese import case which levied tariffs on imported cabinets and wood components. This certainly helped domestic manufacturers as cabinet production continues to return to the US.
In addition to lumber prices, we are experiencing cost increases in most every commodity, but most notably packaging materials with corrugated/cardboard now on allocation. Transportation and shipping expenses, utilities, finishing materials, abrasives, glues, PPE, and many more products have all increased. This does not include the general cost increases of new machinery, MRO supplies, software and parts which are typically capitalized. Costs had been reasonably stable for some time, but at this point, most of our supplier companies are seeking pricing relief due to their higher labor costs, increased demand, and higher raw materials.
Another area that bears mentioning is our Alternate Material Programs. These programs have grown exponentially and we're looking at growth rates in excess of 50 to 75% in 2021 as more and more companies are embracing the technologies and "looks" these products provide. And given the fact that these products generally cost 40% less than traditional wood products has made them very attractive to both our customers and consumers. Unfortunately, the vast majority of these products come from our European partners and as you likely know, Europe has been severely hampered by government mandated shutdowns and restrictions. They are facing all the same issues as us, but in many ways, even more so. Labor constraints, transportation delays, widespread shortages of raw materials, particularly MDF, and issues related to Exchange Rates. These programs are generally purchased in Euros, not USD and the Fx rate has moved unfavorably 11% over the last 12 months. This has not been reflected in our pricing but must be to continue to support the programs.
The net result of all this information is that Conestoga will be making changes to our overall pricing structure effective with orders received on/after March 8, 2021. There will be changes to both our Design Charges to help offset the significant labor and overhead cost increases and Materials to address lumber, MDF and general material increases. Details are shown below.
We recognize that as a key component of your overall cost structure, this is never good news. However, in order to move forward as a company and support our customer base, we MUST find ways to attract and retain new employees, and our wage structures are going to have to be adjusted measurably. I'm sure many if not all of you are facing similar challenges. It is the world we currently live in, but as stated at the beginning of this letter, demand for kitchens is there and consumers are willing to invest. Simple calculations suggest that this will increase costs for a typical semi-custom kitchen by .75% to 1%, however actual costs will vary based on products ordered, kitchen size and value.
We appreciate your business and your support during these difficult times. We are working as hard as we can to find the necessary resources and materials required to remain your partner and help grow your business. Further, we are making significant investments in technology and capacity to support future growth, and are looking at expansions in three of our five facilities to support that goal. We wish you a very successful 2021 and continue to pray for health and safety for you, your families and your employees.
Sincerely,
Chris Watson
COO – Conestoga Wood Specialties, Corp.