Conestoga Brings Intrigue to Their Latest Alternative Materials Offering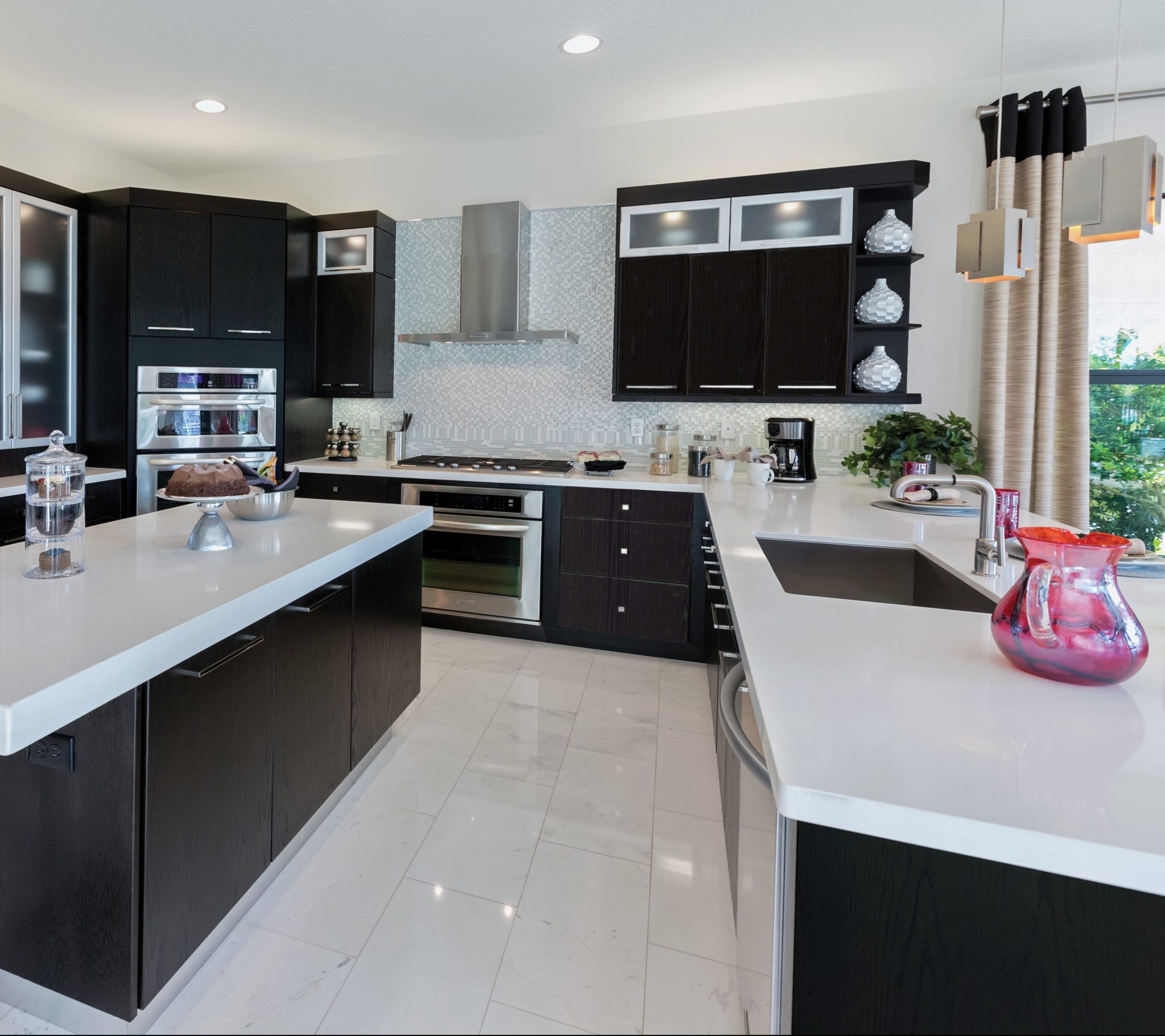 Introducing Intrigue. Conestoga Wood's Newest TTS Product Offering
The best and only name for this European inspired woodgrain look is "Intrigue."
Conestoga's new Intrigue TTS (Thermally Textured Surface) product offering presents our customers with unique and exciting ways to express themselves! A perfect complement to any kitchen, this new material features an anti-bacterial property within its perfectly subtle woodgrain look. And it's offered in a range of five opaque colors.
Intrigue is available in Slab, 3-Piece, and 5-Piece door and drawer front designs, and colors of Whisper – an ultra white; Inkwell, a deep dark black; dark Naval Grey; the mellow, lighter Castle Grey; and for lovers of classic neutral, there's light, warm tan Khaki.
The extremely durable Intrigue material resists scratches, rub marks, and abrasion and is super easy to clean. In addition, the Intrigue program includes complementary accessories and features such as rolls of matching edgeband, veneers, mouldings, full size sheets, cut-to-size panels, paint matches, floating shelves, and two styles of range hoods.
The Intrigue offering includes matching paints and touch up kits. Intrigue is sleek European styling at its finest.
What is most exciting for our cabinet customers is that you can order your RTA cabinets painted in a color that has been matched to these materials. Check out our new Woods and Finishes Gallery to see these finishes. Click the "i" icon on the color image to see the paint match for these colors. We can finish the cabinet frames, skins, moldings and more in the matching paint. We suggest using Red Oak in order to best match the subtle wood grain in the Intrigue TSS doors.