Stanisci Hood Lead Times Extended.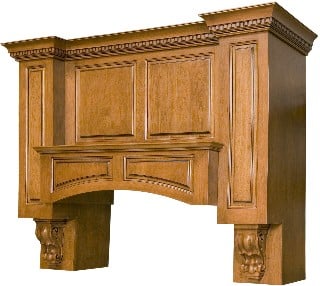 A note from Conestoga regarding Stanisci Wood Range Hood Lead times. The lead time extension is due to a plant move they are undertaking in the coming weeks. Please consider this information when placing orders for Stanisci wood range hoods.
Dear Valued Stanisci Range Hood Customer:
As a customer who has purchased Stanisci Range Hoods from Conestoga during the past 18 months, I want to inform you that Stanisci is in the process of moving to a larger facility and will be closing on Friday, August 5th. By expanding into a larger building with a significant expansion of square footage, Stanisci has purchased new equipment, ultimately leading to a potential expansion of their product offering.
Moving is never an easy process and in this case, a monumental undertaking for Stanisci. On Friday, August 5th Stanisci will be moving their phone systems and computers. That weekend, they will be disconnecting all equipment at their location and moving 30 minutes away. On Monday, August 8th, riggers, side load curtain trucks, and multiple tractor trailers will start the actual physical move of equipment. The goal is to "turn on" all of the switches on Monday, August 15th and resume normal production.
The last day to accept orders before the move is Friday, July 29th – Stanisci will attempt to pull ahead any orders they receive by noon today. Working together with Stanisci, the following represents the production schedule Stanisci will follow (barring any unforeseen problems during the move):
Orders placed on ____ add ____ days to current lead-time
 July 29th – add 12 days
 July 30th – add 11 days
 August 1st – add 10 days
 August 2nd – add 9 days
 August 3rd – add 8 days
 August 4th – add 7 days
 August 5th – add 6 days
 August 8th – add 5 days
 August 9th – add 4 days
 August 10th – add 3 days
 August 11th – add 2 days
 August 12th – add 1 day
 August 15th – normal lead-times (10 days unfinished + 7 days for finished)
Thanks for your understanding and cooperation during this time. We look forward to a prosperous remainder of 2016.