New Door, Color & Accessory Options for 2015!
Conestoga has added 3 new wiping stains, a few new edge profiles, a terrific new light rail molding and several new interior storage items! Read on to learn more about these new products and contact us if you have any questions!
New Edge Profiles
The new L1160 edge is a slightly less eased edge than the popular L149 edge. We are strong proponents of easing the outer edge of any door (even shaker styles) as a way of making the outer edge less prone to dents and to allow topcoat/paint to adhere to something other than a sharp edge. However, the L149 edge has been viewed as a little too eased for some folks. This new L1160 just kisses the edge with a 1/16th round-over, allowing the edge to appear a little crisper. A great addition to Conestoga's already deep edge profile offering! Please note that this option replaced the H profile in the published offering. L1160 accepts concealed hinge boring.
L1160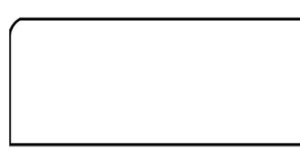 The L382 edge was one of the most popular in the MDF door collection and now it is available on wood doors as well. A simple scallop/cove details the outer edge of the door. L382 accepts concealed hinge boring.
L382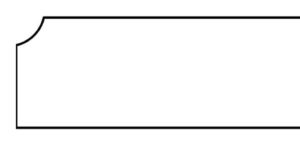 ---
New Finishes
Conestoga has added 3 new wiping stains to their offering. With the addition of these three new colors, Conestoga has rounded out the color palette for 'brown toned' wiping stains. With darker colors acting as a huge design focus right now, this is a great move.
Portabella
A lighter shade of brown with hints of khaki and grey undertones.
Saddle
A rich medium brown with umber and russet tones.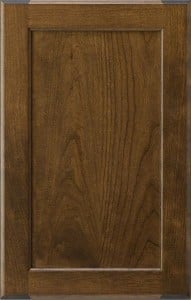 Dark Roast
A smoky, dark chocolate brown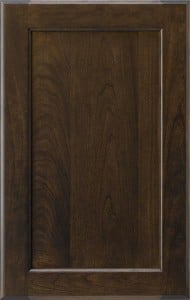 ---
Prism Paint expansion
Conestoga's Prism custom color paint collection (a broad collection of Sherwin Williams based colors available at an upcharge versus Conestoga standard colors) has enjoyed growing popularity. Conestoga now offers the following finish options to these custom colors:
Prism paints on Cherry (more grain show through, ideal for antique and wear sanding to allow warm red wood to show through the paint versus the harsher whitish color of Maple)
Brushed Glazes
Heirloom vintage distressing package
---
New Light Rail Molding
Conestoga's molding program, while broad, lacked a simple, clean light rail molding for use in shaker or Arts & Crafts styled kitchens. The new 2380 light rail takes care of this. This unique molding allows the customer to specify a door edge on both long edges to really create a unique light rail design. The available edges include all except B, C, FP, H, L-034, L-253, L-304, and L-686.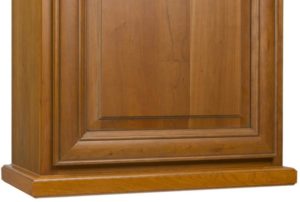 ---
New Mixer Lift
Uses a heavy duty steel system utilizes a gas cylinder assist to easily lift heavy stand mixers. Side mounted hardware kit is designed to be installed in full height base cabinets. Attractive platinum finish compliments popular kitchen accent colors. Recommended for use in 18", 21" or 24" wide cabinets. 60 lb. weight capacity accommodates most stand style mixers.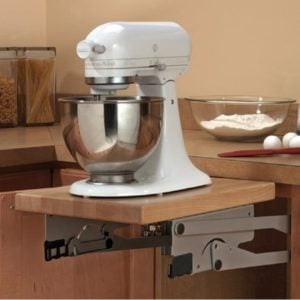 ---
New Quad Trash Can Roll Out
Designed to be installed in 24" wide base cabinets. Minimum cabinet opening required is 20-1/8". 108 quart capacity utilizing four 27 quart white plastic bins to separate waste, paper, metal and glass. White, base mounted suspension rides on durable full extension, ball bearing slides. Improved over our current version – now glides have the popular soft close feature.