Custom Kitchen Cabinet Building Kickoff featured on yellowbrickhome.com!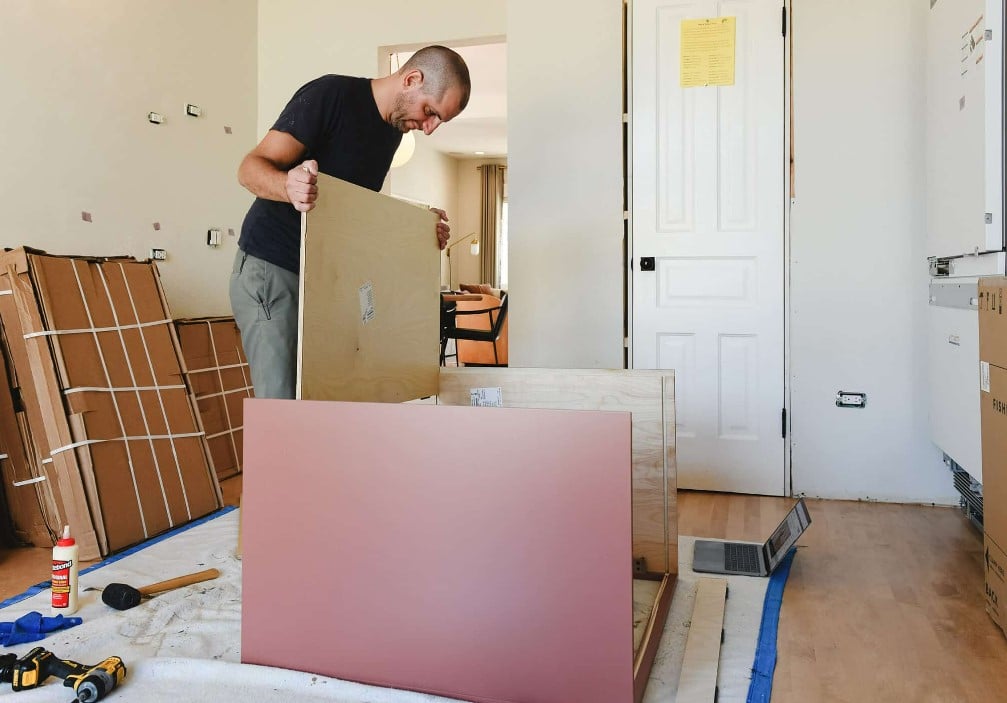 Kim & Scott Vargo of yellowbrickhome.com contacted Cabinet Joint as they were sourcing products for their kitchen remodel. They were looking for custom inset cabinetry that fit their budget and that's how they found us! After placing an order and receiving their cabinets, they have begun the RTA cabinet assembly process. Keep reading to see how they feel about the quality.
From the blog post: "This is our first time building a kitchen using Cabinet Joint cabinetry, and our first impression is: WOW. The craftsmanship is out of this world! Our second impression has to do with our cabinet color choice, and, again, WOW!"
You can read more about their project here and see more great photos HERE.