Further Price Increases 8/2/2021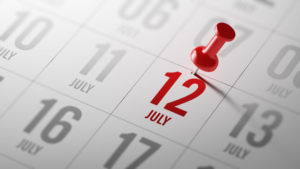 Due to a system error, the initially scheduled price increase for 7/19/2021 has been rescheduled for 8/2/2021.
The reasons for the pricing escalations vary but are generally focused on labor shortages, material shortages, and spiking transportation costs. If you've attempted any home improvements in the last year you probably already know that prolonged high demand is putting pressure on almost every part of the building, remodeling, and home decor industries. Here are the most critical points we need you to know if you are planning an upcoming quote or order with us:
Nearly all wood species and MDF will be affected. Suffice it to say, every job will see a 3-30%+ increase depending on the variables selected. Of our most popular species, Cherry is seeing the highest increase.
Please aim to have your order buttoned up, all revisions made, and moving into the final payment phase by July 26th at the latest. Our Cabinet Coaches and Designers are already working overtime on demand that hasn't let up in over a year. Safe to say, the earlier you get in their queue the better! After July 26th, we can make no guarantees that your order will be placed before the increase.
Please be organized with your questions and changes. Numbered lists work best for email communications with your Cabinet Coach and/or designer.
Please be diligent in responding to questions from your Cabinet Coach and/or Designer.
Please be patient. We promise we are doing our best!
Note that quotes placed right up until the August 2nd price increase will be priced with current pricing since Conestoga won't be updating their pricing software until August 2nd. So, if you receive a quote from us between July 19th and August 1st, you will be quoted current pricing…but you ought to assume you will not receive the current price when you actually place your order, especially if the job requires design work or customization. The reason is this: We simply cannot promise that we can work through the revisions/details with you and get the order placed before the increase takes place. We do apologize for this!
Sincerely,The Cabinet Joint Team