MDF (Medium Density Fiberboard) and When to Use It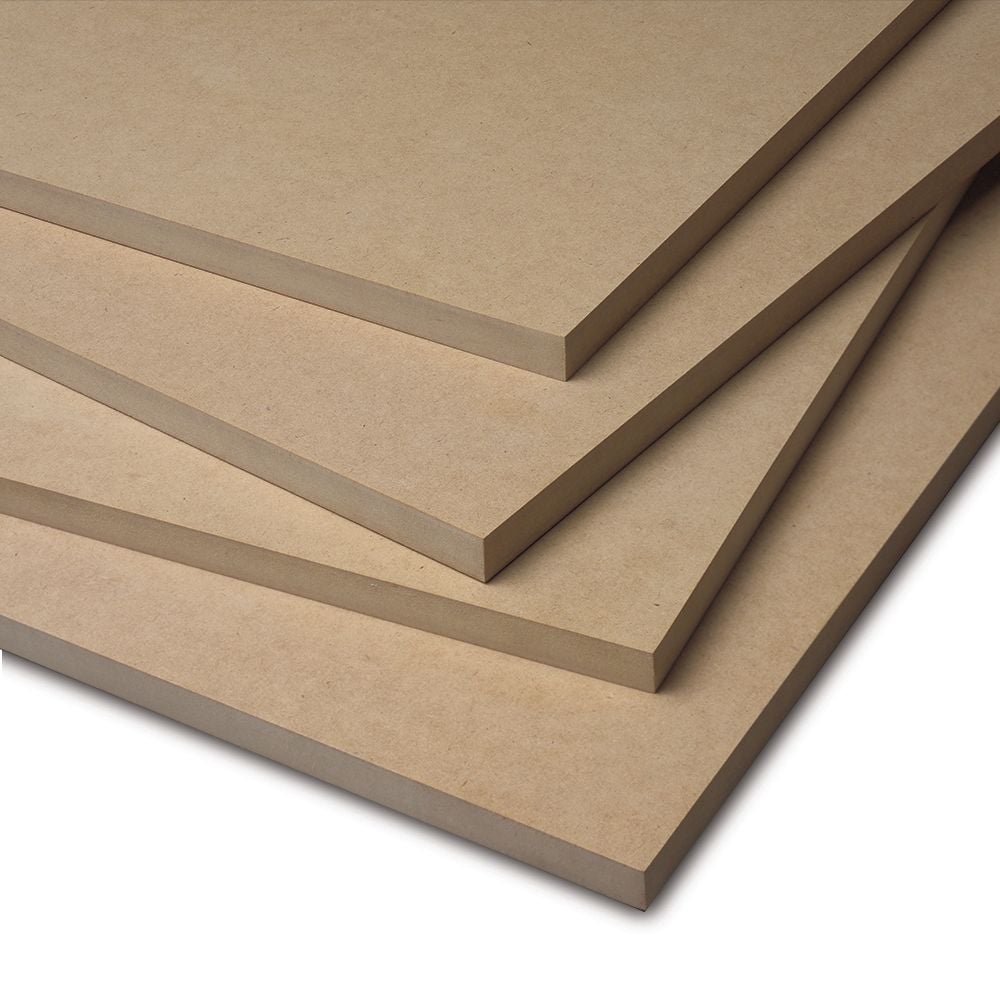 MDF (medium Density Fiberboard) has been around for years and is a critical material use in the manufacturing of anything from cabinet doors to moldings and trim. Just like any material, MDF has its place in the mill work process. It has a great many attributes that make it more desirable than solid wood, but it may not be ideal for every project or client. Lets explore MDF vs Solid wood in more detail.
What is MDF? MDF is, in very generic terms, is an engineered wood product made from fine hard or soft wood residuals (saw dust particles, for lack of a better term) held together by glues/resins and pressed in to dense, hard sheets under heat and pressure. It is stronger and denser than particle board
Why would I use it instead of solid wood? The answer to this question is dependent on the application you are intending to use it in. When it comes to Conestoga's cabinets, the only place you may need to consider using MDF is in the cabinet door/drawer fronts when you are planning on painted cabinetry. This is where we will focus the discussion in this article.
Solid wood does not do well as a painted product. The reason is obvious, but often misunderstood. Solid wood is an organic substance and, even after cut down, it will always have the ability to take in and gas off moisture based on ambient humidity. So, wood cabinetry in a house in the spring time with the windows open will tend to expand, sometimes alarmingly. When you paint solid wood and the wood then expands and contracts, the result is unavoidably telegraphed to the paints surface. What you will see is:
Small hairline fissures in the paint where the door's framing comes together at the joint
Lines in the center panel where one panel stave expanded in thickness more than an adjacent stave in the glued up panel
Contacting panels when humidity drop, resulting in unpainted wood creating a 'halo' where is pulls out from under the groove in the framing.
Warping, bowing and twisting of the solid wood, something that is prevalent in any solid wood, painted or stained.
So, while solid wood can be painted, the results over time may not be what you hoped for. Picture a solid wood interior door from an old house. You will see the corner cracks, the door may bind in the jam or be hard to shut if the door has warped. Cabinetry is no different and no amount of kiln drying know-how or fastidious manufacturing processes can eliminate the potential for solid wood to do this.
MDF makes an excellent substrate to paint over because it is dimensionally stable, smooth as glass for painting, durable, easy to machine and very hard (therefore difficult to dent, causing paint to flake off). Many people bristle at the notion of having MDF in their doors, but high end manufacturers of cabinetry such as Conestoga actually advise it. In fact, we generally assume at least MDF panels on any cabinet doors/drawer fronts if a customer is planning on purchasing the cabinetry painted from Conestoga. Conestoga will even make full 5 piece doors out of all MDF (4 pieces of MDF framing and a floating MDF center panel), virtually elimination any of the issues of solid wood including its tendency to exhibit cracks in the joints!
MDF is often thought of as 'cheap', but as the article at this link makes clear, less expensive does not mean 'cheap'.
So, while we are happy to sell you a solid wood hard maple door with paint over it, realize the limitations you are opening yourself up for, many of which are not covered under Conestoga's generous warranty (see the warranty in their literature on our web site or ask a sales rep to send it to you). We are selling far more doors out of all MDF or at least MDF center panels than we are all-wood painted doors users begin to more fully understand the issues with painted wood.
If you have any questions on MDF or its use in Conestoga's doors, feel free to ask us and realize that if you want all-wood doors with paint, please be sure to specify this on your quote request as we don't want to assume MDF is acceptable for your job when it may not be what you are wanting or expecting!