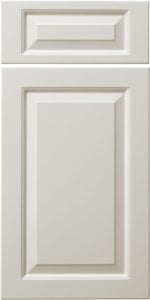 The 10SQ2 (MDF) door is similar in appearance to the 10SQ1 (MDF) door, but available with a matching drawer front. This one-piece, solid MDF (Medium Density Fiberboard) door gives the appearance of a wood traditional raised panel door and is a great selection for a painted kitchen.
Available in painted MDF using any of our Colortone (CWS) paints, custom Prism (Sherwin Williams) paint collection, or in Primer (customer to paint).
Also available in raw, unfinished (none – finished by customer) MDF.
The cross-section below is an example of how your door will look, but any profiles you choose will determine the final look of your door.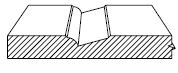 | | |
| --- | --- |
| Door Design | 10SQ2 |
| Panel Raise | Design Specific |
| Framing Bead | Design Specific |
| Edge Profile | L-149 |
| Specie | MDF |
| Finish | Frosty White |
| Drawer Front Design | 10SQ2 |
| Drawer Front Panel Raise | Design Specific |
Available Profiles
Edge Profiles:
B-2, C-2, H-2, L-034, L-059, L-149, L-253, L-382, L-686, L-803, L-1160, LC-2, ME (Machined Edge), PRS-2, & V-2.
Framing Beads:
None - Design Specific, no options. (note: the SQ series are square on the inside of the framing.)
Panels Raises:
None - Design Specific, no options.

(note: MDF products greater than 26" wide or 48" high will be made with two equal panels, unless otherwise specified.)
Available Profiles PDF
Available Drawer Fronts