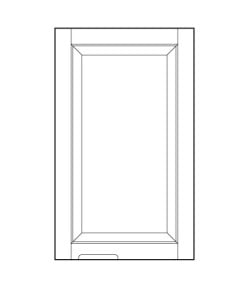 Specify location: top or bottom and left, right or centered.
Rout is 3-5/8″ wide and 3/8″ deep. When specifying left or right hand, pull will start 3″ in from edge of door. Hand pull is centered on doors less than 10″ wide.
Available with all published edge profiles without Rabbet except E-2, FP, L-253, L-304, L-686, L-947 and RC-2.