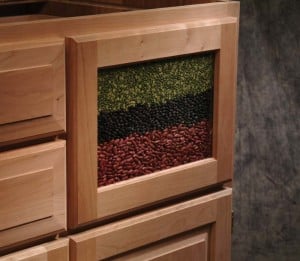 Turn your drawer box into a display unit by combining this drawer box option and a frame only drawer front with glass . Fill the void with beans, rice or marbles. Anything decorative to lend visual interest to the kitchen. The back portion of the drawer functions as standard deep drawer storage.
Minimum box width is 12″
Minimum box height is 7″
Maximum box width is 24″
Removable divider included. Located 1-1/2″
behind front of drawer box.
Available Sizes