T-Series Hood w/Arched Valance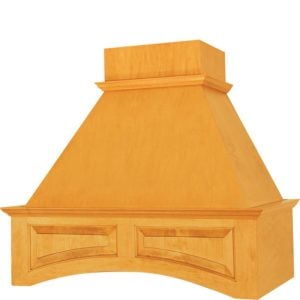 T-Raised Arch Series is designed to best fit 9 foot ceilings and taller.
Profile options – Framing Bead: Regular, Ogee or Square.
Panel Raise: Slant, G-Cove, RM, M-Bead or P-057.
Removable chimney may be trimmed to desired height.
Fixed panel standard – available with removable panel option.
Available Sizes
Available in Alder, Cherry, Hard Maple and Red Oak only
Actual width is 2-1/4″ wider than the widths listed below (trim protrudes)
Available Sizes:
36 x 30
42 x 30
48 x 30
54 x 30
60 x 30