Pull Out Storage Units (Hide Behind Filler)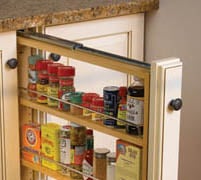 Designed for 3″ or 6″ spaces between cabinets. accessed from both sides.
Assembled/packaged with instructions.
Wall and base units include adjustable shelves with chrome rails.
Vanity units include plastic trays & shelf rails.
Front fascia panels are not included and must be ordered separately.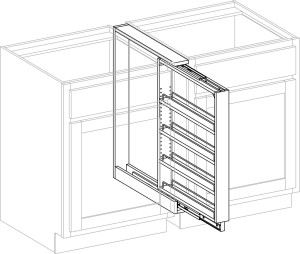 Available Sizes
See product images and descriptions below part number chart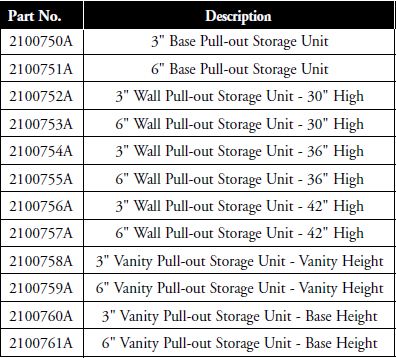 Base Unit
All base storage units are 23″ deep and 30″ High

Wall Unit
Available in 30″, 36″ and 42″ high
11-1/8″ Deep
Vanity Unit
Available in 26″ and 30″ heights
All units 19″ deep
26″ high includes 3 adjustable shelves and 4 plastic trays
30″ high unit includes 4 adjustable shelves and 6 plastic trays