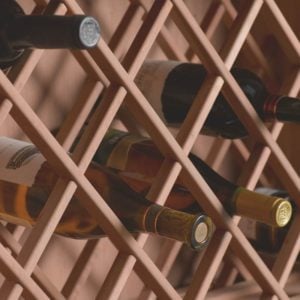 3 Profiles available: Square, Deluxe or Standard. profiles below.
Sold individually (specify two pieces if pair is desired).
Red oak, Hard Maple, Cherry only
Trimmable in length and width.
Standard openings are 4″ x 4″.
Square and Deluxe openings are 4-1/4″ x 4-1/4″.
Square and Deluxe wine racks can be used to make a pair.
Available unfinished or finished.
Available Sizes
AVAILABLE SIZES
17″ x 36″
24″ x 30″
24″ x 43″

CROSS SECTIONS