B – Series Hood w/Display Shelf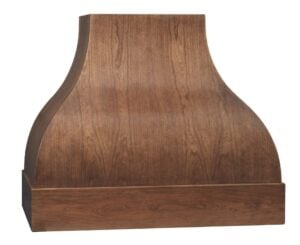 B-Series is designed to best fit 8 to 10 foot ceilings.
B-Series hoods are not recommended to be cut down in the field – specify height at time of order.
Lead-time 10 days unfinished, add 7 days for finishing.
Fixed panel only.
Moulding package not available.
Available in Alder, Cherry, Hard Maple, PGHM Hybrid, Red Oak, Walnut and Quarter Sawn White Oak.
Custom sizes available through Special Designs.
Available Sizes
Height B-Series
30″ B-36×30 B-42×30 B-48×30 B-54×30 B-60×30
42″ B-36×42 B-42×42 B-48×42 B-54×42 B-60×42
48″ B-36×48 B-42×48 B-48×48 B-54×48 B-60×48