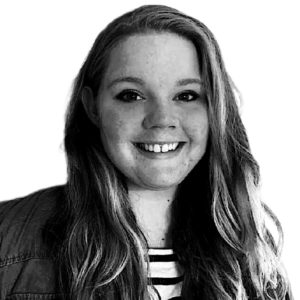 Hi there! My name is Samantha, but you can call me Sam! Originally, I'm from Northwest Pennsylvania but moved to Southern Montana in 2020. I am married to my high school sweetheart, Timothy, and we have two beautiful children. As a family we love exploring area trails and our local national parks – hiking, traveling, and taking our two labradors to the nearby lake are just a few of our top favorite things to do. We also enjoy attending our kids' sports events, college basketball games, watching our favorite NFL team play (GO PACK GO!), crafting, and seeing movies – we are BIG superhero fans! When I am not helping customers and at my desk, you can often catch me gardening and kayaking when the weather is nice.
I am very passionate about sharing the gospel through testimonies and volunteering. When we can share our faith journey and our testimony to inspire or help relate to people, it's super beneficial for strengthening not only our relationships with the people around us but also with God. Especially when shared over a GOOD cup of coffee, in my personal opinion!
In March 2021, I was given the opportunity to work with Cabinet Joint, starting off with customer service and within a year, adding in quality assurance. Being able to problem solve and help customers where I can is so rewarding! I am truly grateful to be part of the Cabinet Joint team. It's a blessing to work with such a talented and knowledgeable group of incredible people!
Reach me directly