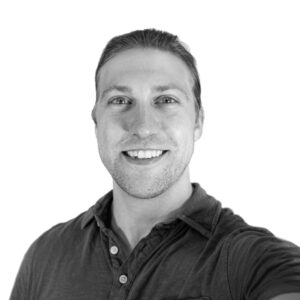 My name is Nick and I joined Cabinet Joint to tackle videography, photography, and marketing. I was born and raised in the South Central Pennsylvania area and have found myself settling down in Gettysburg, Pennsylvania. I studied web design and development at Philadelphia University, and got a minor in photography while I was there, too!
I have run and owned my own photography company since 2015, creating memories at weddings, family shoots, church events, races, and much more. I also have worked at the local Starbucks for almost ten years where I have been able to make meaningful connections with lots of locals and travelers of the Gettysburg area. My hobbies include running, biking, getting outside, playing video games and bass, and spending time with handfuls of cats.
Cabinet Joint has been a great opportunity to continue to develop my videography, photography, and interpersonal skills while getting to know a great group of people that I can grow from. I can't wait to keep exploring this role and becoming a better and stronger person in all regards thanks to you!
Reach me directly