Aluminum Door Panel Options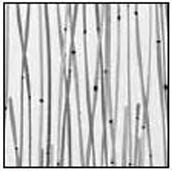 All designs feature 5/32″ (4mm) thick panels.
All glass panels are tempered safety glass and have pattern side facing in unless otherwise specified on your order form.
Parapan® inserts are high gloss, reflective solid surface materials.
Platinum ice is a frosted mirror acrylic.
3form architectural resins have a slight texture on both faces. Those patterns containing organic materials such as Bear Grass or Thatch may vary in color and density.
Zenolite® panels are high gloss reflective materials.
Metal laminates are double sided laminate over a hard board core.
AF002/AF002S designs are available with knob and handle drilling (through panel).
Doors with no panels (frame only) also available.
Glass Panel Insert Options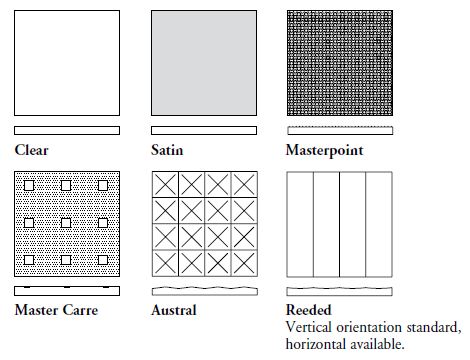 3Form Insert Panel Options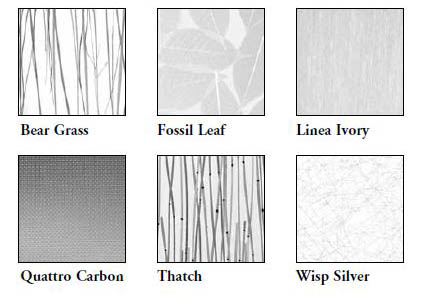 Parapan Insert Options
Alpine White, White, Opal White, Latte, Pale Ivory, Light Grey, Stone Grey, Cappuccino,Brown, Black, Oxide Red, Signal Red, Bordeaux, Aubergine, Cobalt Blue, Turquoise, Kiwi, Mint and Orange.
Zenolite® Insert Options
Acrylic (white), Carbon (black), Mocha and Olive.
Additional Insert Options
Anodized Aluminum, Brushed Stainless Steel, Platinum Ice and White Glass.