Price Increase on RTA Cabinets Sept 4th Due To Plywood Tariffs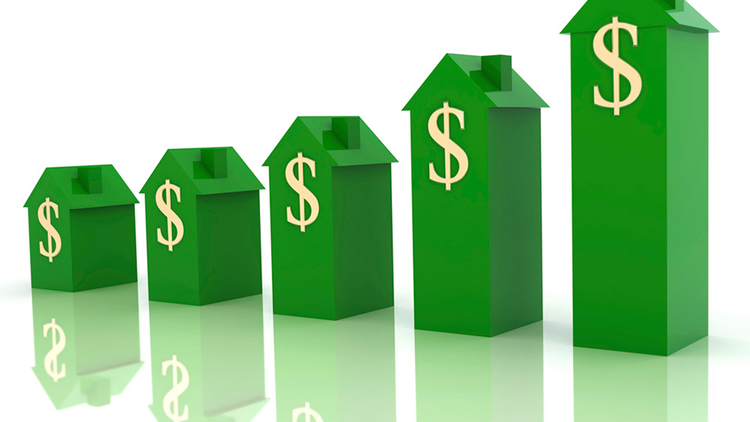 Here is the letter we are sending all customers with a quote on file with us. It is good information for anyone looking to purchase cabinets in the near future…
2018 has been a wild ride for us all. Political unrest, trade wars, and a fluctuating stock market have all of us a little weary right now…and it appears that the ride is not yet over. After years of fairly stable pricing, the lumber market has been hit hard with rising prices for over 100 weeks in a row and in 2018, Conestoga was forced to react by raising some of their wood species pricing. Conestoga had not raised prices in years, so this all came as a bit of a shock when the increases went into effect in January. Now a new specter has arisen in our industry….Plywood pricing. Read on to see what we now face and how it affects your quote for Conestoga Cabinets.
As you may have heard, plywood anti-dumping regulations have been a hot topic for several years. The article links at the bottom of this email will paint a much clearer picture for you, but suffice it to say China has been producing plywoods at a fraction of the cost of US plywoods for many years now, mainly because their government has been subsidizing their plywood plants. The result to American plywood producers was a loss of over 50,000 jobs and many plywood plants closing since 2014.  In late 2017, the ITC (International Trade Commission) finally agreed with the American plywood suppliers that substantial harm was being done to their industry and they reacted by levying tariffs of up to 190% on imported plywood sheet goods. This has driven up prices across the board as demand has shifted back to the US producers who have raised prices in response to demand.
Needless to say, Conestoga (and anyone else who builds cabinets or case goods out of plywood) have been adversely affected. Conestoga has absorbed these increases for several months now as they sought to establish new sources of plywood supply, but they have finally been forced to react. To offset these raw material increases, they are raising their prices on their cabinet line on Sept 4th, 2018. While it is impossible to determine the price impact on every job, our sample kitchen pricing seems to indicate that an increase of 4-6% on a kitchen project is to be expected. Some jobs may see little to no increase while others may see a much bigger increase. The increase a job may see depends entirely on how much of the affected plywood is being used and how complex the job is (things that also impact price such as complex finishes or door designs will result in the plywood increase having less of an impact in percentage terms). Basically, the less complex the job, the bigger the percentage increase would be.
If you have requested a quotation for Conestoga products and this job is still in process with us, please be aware that any order needs to be placed on or before Sept 4th in order to lock in current pricing! Since the increase is entirely outside of our control, we can do nothing to stretch this date for you, so please plan accordingly! Also realize that we will be dealing with dozens, if not hundreds of customers who will all be trying to beat this increase. We only have 8 sales reps who are all pressing very hard to service their customers, so we can only handle every job on a first come/first served basis. If you wait until the last minute to request revisions or finalize your job, your sales rep may not have time to work on your project as well as dozens of others and you could miss the cut off date. Please be diligent and finalize your project as soon as possible! Be sure to speak with your sales rep to work out a schedule for your project.
Here are some things to keep in mind about the plywood price increase:
Every manufacturer

of cabinetry in the US is or will be affected by these increases, including all brands you will find in your local dealership or home center. This issue is

not

limited to Conestoga and is a huge issue for them as well as every cabinet manufacturer. They have been meeting with the industry's largest players to determine the best strategies for moving forward.

Ironically, the tariffs apply only to

sheet goods

laid up in Chinese mills, but the tariffs do not affect the flat-packed cabinetry and furniture

made in and shipped from China

(ironically, all which use this very same plywood). Obviously, this is very frustrating to anyone building cabinets in the USA, but we never really intended to compete with 'stocked' Chinese cabinetry anyway. We still maintain that, even with this price increase, Conestoga's huge product offering, custom size cabinets at

no charge

, vast wood species selection and the flexibility/customization of their product make it the best value you will find in an RTA cabinet. Be mindful of suppliers who claim their cabinets are 'made in the USA' but in reality are only

assembled

in the USA. Their cabinet parts are still machined in China and shipped as flat packed cabinet kits, thereby skirting these tariffs. Our industry is trying to address this cruel loophole/disparity with the ITC and we are hoping for a change in the ruling so that US manufacturers such as Conestoga are not unfairly burdened by these tariffs.

Be aware that this situation is very fluid. We have met with Conestoga on this situation and are being told that further increases may be coming as the plywood supply/pricing situation works towards an equilibrium. Like you, we hope this is the end of it, but we cannot promise it and have no control over the situation.
We are all admittedly frustrated by the shifting footing we find ourselves in regarding these tariffs. As you know, countless other industries have also been affected in recent months and we are simply being forced to respond to market changes. We encourage you to read the articles using the links in this below. There is a lot of other information on this topic available on the web as well. By researching the issue yourself, you will gain a much better picture of what our industry is dealing with and you can then enter into any buying relationship with us as an educated consumer. We thank you for your patience and look forward to working with you on your cabinetry project!
For more information, feel free to read the following articles…