Ugh…Plywood Pricing is On The Rise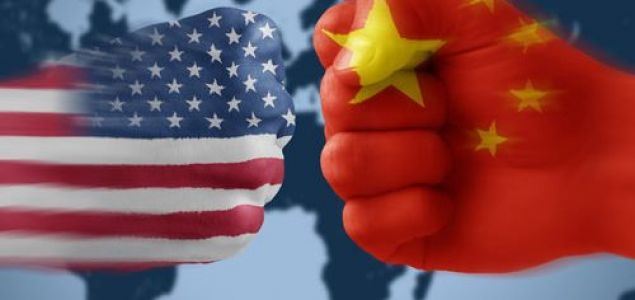 For those who follow the news, it is no surprise that our Government is making moves to protect US industries from unfair foreign pricing practices. While steel and soybeans are the products that make the news, our own industry is now in the cross hairs. To summarize the issue, several years ago the plywood producers approached the US ITC (US International Trade Commission) about the unfair price advantage China has due to the fact that they subsidize the plywood plants in their country. At that time, there was no evidence of a negative affect on US plywood producers, but in the ensuing years, the problem became much worse. In 2016, the plywood industry again approached the ITC with their case and this time, it was deemed to be a real issue and steps were taken to ensure the protection of the US plywood producers. The commission agreed to levy tariffs of up to 190% on plywood coming from China.
Now, the question is, why would Conestoga be affected if they are a US made product? First of all, the tariff will have some affect on everyone, including those who were already using US plywood's.  Secondly, while Conestoga's cabinet is made in the USA with US hardwoods, hardware and labor, they did source some plywood from companies who were capitalizing on the lower labor rates in China and were therefore having sheet goods laid up there to their own specifications.This was an absolute necessity in order to compete with the far cheaper and less expensive Chinese RTA cabinets which have always enjoyed an unfair advantage.
Ironically, at this time the tariff only affects sheet goods being laid up in China, it does not affect pre-packaged furniture/cabinets shipped from China (ironically, all of which use these same sheet goods). Therefore, RTA cabinets and furniture shipped from China will not be affected, a situation we find remarkably unfair as they already enjoy a significant price advantage. We still trust that the incredible breadth of Conestoga's offering and their free size customization, combined with its amazing quality, will offset these impending price increases in our customer's minds. Be that as it may, we wanted to share some independent articles that lay out the issues we now face in light of what appears to be a ballooning trade war…one that now has our industry in its crosshairs. Should you have any questions, we will do our best to answer them, but we are struggling to catch up to this fast changing situation.
For more information, feel free to read the following articles…
Lancaster Online Article containing an Interview Chris Watson, COO of Conestoga Wood Specialties.
https://lancasteronline.com/business/local_business/for-conestoga-wood-specialties-tariffs-are-a-familiar-challenge/article_c91d3bf6-8c16-11e8-a6ac-9384cdb24dbb.html?utm_medium=social&utm_source=facebook&utm_campaign=user-share
Woodworking Network's article
https://www.woodworkingnetwork.com/news/woodworking-industry-news/verdict-china-dumped-subsidized-plywood-injuring-usmills-says-itc
Furniture Today Article:
http://www.furnituretoday.com/article/542934-plywood-duties-may-have-limited-impact-domestic-producers